Shakin' All Over
Normie Rowe
23 hours ago
Keep On Running
The Spencer Davis Group
23 hours ago
What's Wrong With the Way I Live
Glenn Shorrock
23 hours ago
One Fine Day
The Chiffons
23 hours ago
(Love Is Like A) Heat Wave
Martha Reeves & The Vandellas
23 hours ago
You Really Got Me
The Kinks
23 hours ago
Wild Thing
The Troggs
23 hours ago
How Do You Do It?
Gerry & The Pacemakers
23 hours ago
Da Doo Ron Ron
The Crystals
23 hours ago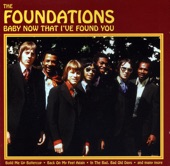 Build Me Up Buttercup
The Foundations
23 hours ago
Visa mer
Totally Radio 60s live
Just for Hits & Giggles
Totally Radio 60's is a Australian digital radio station owned and operated by Totally Media. Best known for musical genres such as 60s and oldies.
Kategorier:&nbsp
Classic Hits, Oldies, 60s
Frekvenser Totally Radio 60s
Adelaide: Online
Brisbane: Online
Canberra: Online
Darwin: Online
Gold Coast: Online
Hobart: Online
Melbourne: Online
Perth: Online
Sydney: Online
Visa mer
Topplåtar
De senaste 7 dagarna:
1. Shocking Blue - Venus
2. Helen Shapiro - Walkin' Back to Happiness
3. Bobby Vee - The Night Has a Thousand Eyes
4. Ray Brown & The Whispers - Pride
5. The Delltones - Hangin Five
6. The Crystals - Da Doo Ron Ron
7. Ray Charles - Hit the Road Jack
8. Ike Turner & Tina Turner - River Deep Mountain High
9. Little Pattie - He's My Blonde Headed Stompie Wompie Real Gone Surfer Boy
10. Unit 4 + 2 - Concrete and Clay
De senaste 30 dagarna:
1. Shocking Blue - Venus
2. Bobby Vee - The Night Has a Thousand Eyes
3. Manfred Mann - Do Wah Diddy Diddy
4. The Byrds - All I Really Want to Do
5. Billy Thorpe - Poison Ivy
6. Little Pattie - He's My Blonde Headed Stompie Wompie Real Gone Surfer Boy
7. The Loved Ones - The Loved One
8. X-Mary - 1 2 3 4
9. The Spencer Davis Group - Somebody Help Me
10. The Delltones - Hangin Five
Kontakter
E-post:&nbsp
onair@totallyradio.com.au
Sociala nätverk
Dela
Kommentarer