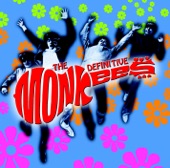 I'm a Believer
The Monkees
1620601420
Smoke Gets In Your Eyes
The Platters
1620601237
And I Love Her
The Beatles
1620601122

Charlie Brown
The Coasters
1620597650
Go Now!
The Moody Blues
1620597446
Bumble Boogie
B. Bumble & The Stingers
1620597318
Lipstick on Your Collar
Connie Francis
1620597190
Sweet Little Sixteen (Live)
Chuck Berry
1620593867
Lazy Day
Spanky and Our Gang
1620593705
Shake
Sam Cooke
1620593551
Visa mer
Oldies America live
Greatest Hits from the 50s, 60s and 70s
Oldies America is an online radio station part of Wally J Radio Network that specializes in the greatest hits from the 50s, 60s and 70s. The station live streams 24/7 from its studios in Cincinnati, Ohio, a mix of oldies that rarely or never make it into traditional radio's programming with thematic live shows.
Popular shows and hosts/DJs
Attic of Hits with Pete D
Relics & Rarities with Dave the Rave
The Dusty Rhodes Radio Show
The Doowop Stop with Cool Bobby B
UK & USA - Rock n Soul Connection
Kategorier:&nbsp
60s, 70s, Oldies
Frekvenser Oldies America
Cincinnati: Online
Visa mer
Tidsplan
| Tid | Program |
| --- | --- |
| 00:00 - 06:00 | The Greatest Hits of the 50's, 60's & 70's All Night Long |
| 12:00 - 13:00 | Daily Beatle Break then An Hour of Great 50s/60s Hits |
| 19:00 - 20:00 | Daily Beatle Break then An Hour of Great 50s/60s Hits |
| 20:00 - 21:00 | Saving the 70s - With Mike Walker |
| 21:00 - 22:00 | Pete D's Attic Of Hits |
| 22:00 - 23:00 | Pete D's Soulful Sounds |
| Tid | Program |
| --- | --- |
| 00:00 - 06:00 | The Greatest Hits of the 50's, 60's & 70's All Night Long |
| 12:00 - 13:00 | Daily Beatle Break then An Hour of Great 50s/60s Hits |
| 18:00 - 19:00 | Taking'Ya Back the 60s - With Kurt David |
| 19:00 - 21:00 | Daily Beatle Break then UK USA Rock a Soul Connection |
| 21:00 - 22:00 | Taking'Ya Back the 70s - With Kurt David |
| Tid | Program |
| --- | --- |
| 00:00 - 06:00 | The Greatest Hits of the 50's, 60's & 70's All Night Long |
| 12:00 - 13:00 | Daily Beatle Break then An Hour of Great 50s/60s Hits |
| 18:00 - 19:00 | Matt the Cat's Juke in the Back |
| 19:00 - 22:00 | Daily Beatle Break then The DooWop Stop (On the Fly Repeat) - With Cool Bobby B |
| 22:00 - 23:00 | Dave the Rave's Relics & Rarities |
| 23:00 - 00:00 | The Date - With Diane Show |
| Tid | Program |
| --- | --- |
| 00:00 - 06:00 | The Greatest Hits of the 50's, 60's & 70's All Night Long |
| 12:00 - 13:00 | Daily Beatle Break then An Hour of Great 50s/60s Hits |
| 19:00 - 20:00 | Daily Beatle Break then An Hour of Great 50s/60s Hits |
| 20:00 - 21:00 | Pete D's Attic Of Hits |
| 21:00 - 22:00 | Pete D's Soulful Sounds |
| Tid | Program |
| --- | --- |
| 00:00 - 06:00 | The Greatest Hits of the 50's, 60's & 70's All Night Long |
| 12:00 - 13:00 | Daily Beatle Break then An Hour of Great 50s/60s Hits |
| 19:00 - 22:00 | Daily Beatle Break then The DooWop Stop (New Show) - With Cool Bobby B |
| 22:00 - 23:00 | Saving the 70s - With Mike Walker |
| 23:00 - 00:00 | The Date - With Diane Show |
| Tid | Program |
| --- | --- |
| 00:00 - 06:00 | The Greatest Hits of the 50's, 60's & 70's All Night Long |
| 09:00 - 12:00 | Greatest Hits USA - Playing America's Favorites |
| 12:00 - 14:00 | The Dance Party - With Stu Jones |
| 14:00 - 16:00 | UK USA Rock a Soul Connection |
| 16:00 - 17:00 | Dave the Rave's Relics & Rarities |
| 17:00 - 18:00 | Taking'Ya Back the 70s - With Kurt David |
| 19:00 - 22:00 | The DooWop Stop - Encore Presentation (NEW SHOW) - With Cool Bobby B |
| Tid | Program |
| --- | --- |
| 00:00 - 06:00 | The Greatest Hits of the 50's, 60's & 70's All Night Long |
| 09:00 - 11:00 | The Dance Party - With Stu Jones |
| 11:00 - 12:00 | Pete D's Attic Of Hits |
| 12:00 - 13:00 | Matt the Cat's Juke in the Back |
| 13:00 - 14:00 | Dave the Rave's Relics & Rarities |
| 14:00 - 15:00 | Pete D's Soulful Sounds |
| 15:00 - 18:00 | Greatest Hits USA - Playing America's Favorites |
| 18:00 - 00:00 | The Dusty Rhodes Radio Show |
Topplåtar
De senaste 7 dagarna:
1. Johnny Nash - I Can See Clearly Now
2. Otis Redding - (Sittin' On) The Dock of the Bay
3. Dobie Gray - Drift Away
4. Harold Melvin & The Blue Notes - If You Don't Know Me By Now
5. The Guess Who - These Eyes
6. Roberto Jordan - Na Na Hey Hey Adiós (Na Na Hey Hey Kiss Him Goodbye)
7. Buffalo Springfield - For What It's Worth
8. Climax - Precious & Few
9. The Vogues - My Special Angel
10. B.J. Thomas - Hooked On a Feeling
De senaste 30 dagarna:
1. Dobie Gray - Drift Away
2. Climax - Precious & Few
3. Harold Melvin & The Blue Notes - If You Don't Know Me By Now
4. The Guess Who - These Eyes
5. Johnny Nash - I Can See Clearly Now
6. Otis Redding - (Sittin' On) The Dock of the Bay
7. Buffalo Springfield - For What It's Worth
8. Roberto Jordan - Na Na Hey Hey Adiós (Na Na Hey Hey Kiss Him Goodbye)
9. The Foundations - Baby, Now That I Found You
10. B.J. Thomas - Hooked On a Feeling
Kontakter
Hemsida:&nbsp
www.oldiesamerica.net/
Adress:&nbspDelhi Township, Cincinnati, Hamilton County, Ohio USA
Telefon:&nbsp(513) 898-9069
E-post:&nbspWallyJ@WallyJ.com
Sociala nätverk
Dela
Kommentarer