Money's Too Tight to Mention
Simply Red
23 hours ago
Beat It
Michael Jackson
23 hours ago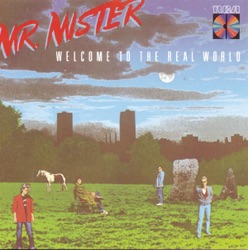 Broken Wings
Mr. Mister
23 hours ago
Barbados
Models
23 hours ago
Change In Mood
Kids In the Kitchen
23 hours ago
Raspberry Beret
Prince & The Revolution
23 hours ago
Stuck With You
Huey Lewis & The News
23 hours ago
Always On My Mind
Pet Shop Boys
23 hours ago
Modern Love
David Bowie
23 hours ago
Bette Davis Eyes
Kim Carnes
23 hours ago
Visa mer
Totally Radio 80s live
Just for Hits & Giggles
Totally Radio 80's is a Australian digital radio station owned and operated by Totally Media. Best known for musical genres such as 80s.
Kategorier:&nbsp
Oldies, 80s
Frekvenser Totally Radio 80s
Adelaide: Online
Brisbane: Online
Canberra: Online
Gold Coast: Online
Melbourne: Online
Perth: Online
Sydney: Online
Visa mer
Topplåtar
De senaste 7 dagarna:
1. Michael Jackson - I Just Can't Stop Loving You
2. Tears for Fears - Shout
3. Aretha Franklin & George Michael - I Knew You Were Waiting (For Me)
4. Bruce Springsteen - Born In the U.S.A.
5. Steve Winwood - Valerie
6. Inxs - What You Need
7. David Guetta & Madonna - Dress You Up
8. Robert Palmer - Simply Irresistible
9. Billy Joel - We Didn't Start the Fire
10. The Bangles - Manic Monday
De senaste 30 dagarna:
1. Michael Jackson - I Just Can't Stop Loving You
2. Aretha Franklin & George Michael - I Knew You Were Waiting (For Me)
3. Robert Palmer - Simply Irresistible
4. Inxs - What You Need
5. David Guetta & Madonna - Dress You Up
6. David Guetta & Madonna - True Blue
7. Kenny Loggins - Footloose
8. The Bangles - Walk Like an Egyptian
9. Wham! - Bad Boys
10. Fairground Attraction - Perfect
Kontakter
Sociala nätverk
Dela
Kommentarer