Here, There and Everywhere
Peter White
23 hours ago
Promise Me
Jimmy Sommers
23 hours ago
Stop, Look, Listen (To Your Heart)
Boney James
23 hours ago
Chillaxin
Euge Groove
23 hours ago
The Funky Joint
Paul Brown
23 hours ago
Sunland
Marc Antoine
23 hours ago
Bali
Brian Simpson
23 hours ago
O'reilly Auto Parts
KnightTheProducer!
23 hours ago
Lost In the Moment
Jim Adkins
23 hours ago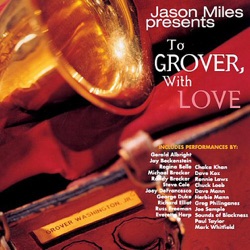 Winelight
Gerald Albright
23 hours ago
Visa mer
101 SMOOTH JAZZ live
The best smooth jazz mix
101 Smooth Jazz Radio is an online radio station that offers listeners a selection of the best instrumental smooth and mellow jazz music. The station live streams worldwide 24/7, without geographical restrictions.
Kategorier:&nbsp
Easy Listening, Jazz, Smooth Jazz
Frekvenser 101 SMOOTH JAZZ
Denver: Online
Los Angeles: Online
Miami: Online
New York: Online
Topplåtar
De senaste 7 dagarna:
1. Aloe Blacc - Make Way
2. Demonchild L5 - Ape Mode
3. Tim Bowman - 7 Free
4. Green Beach Cocktail Lounge - Facetime
5. Gregg Karukas - Looking Up
6. Shilts - Say Something
7. Earl Klugh - Sleepy Head
8. Andrea Razzauti - Black Sand
9. Bob Mamet - Greenstreet
10. Oli Silk - All We Need
De senaste 30 dagarna:
1. Tim Bowman - 7 Free
2. Green Beach Cocktail Lounge - Facetime
3. Demonchild L5 - Ape Mode
4. Gregg Karukas - Looking Up
5. Brian Clay - When They Smile
6. Chieli Minucci - Come As You Are
7. Jeff Golub - On the Wes Side
8. Christophe Goze - The Nightfly (Extended)
9. Shilts - Say Something
10. Eric Essix - For Real
Kontakter
Sociala nätverk
Dela
Kommentarer