Whisperings
Yukari Wellness
1620699388
Time
Mike Strickland
1620699079
Chance or Destiny?
Antonio Romo
1620698860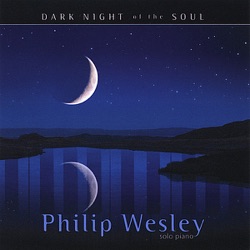 Dark Night of the Soul
Philip Wesley
1620698448
Perfect Peace
Richard Dillon
1620698178
Lament
Scott D. Davis
1620698003
Under the Willow
Ryan Stewart
1620697746
Whisperings
Yukari Wellness
1620697673
Sweet Resilience
John Albert Thomas
1620697458
November Moon
Janice Faber
1620697154
Visa mer
Whisperings: Solo Piano Radio live
Music to Quiet Your World
Whisperings: Solo Piano Radio is an online radio station exclusively dedicated to piano solos. It was launched in 2003 by David Nevue as a vehicle to promote his own music having found no other radio station willing to showcase it. As soon as the station began live streaming globally, other artists began flooding Nevue with requests to also broadcast their music.
Whisperings is now a global platform where musicians and piano-music lovers could share their passion.
Kategorier:&nbsp
Classical
Frekvenser Whisperings: Solo Piano Radio
Junction City: Online
Visa mer
Topplåtar
De senaste 7 dagarna:
1. Yukari Wellness - Whisperings
2. Please - If You Want, When You Want, How You Want
3. So Much More - So Much More
4. Richard Dillon - Perfect Peace
5. Chad Lawson - Helft mir Gorr's Gute preisen, BWV 16
6. Jason Tonioli - Life Reflections
7. Michael Allen Harrison - Celeste Truffle
8. Brian Crain - Fire
9. Marcus Loeber - Thoughts
10. Richard P John - Seascape
De senaste 30 dagarna:
1. Yukari Wellness - Whisperings
2. Please - If You Want, When You Want, How You Want
3. So Much More - So Much More
4. Christophe Delvallé - La pythie
5. Alessandra Celletti - Two Trees
6. Kevin Kern - Childhood Remembered
7. Jo Jasper - Heute
8. Zachary Bruno - Looking Up
9. Christo P - Schnee (feat. Juliane Opitz)
10. Jace Vek - Jennifer's Largo
Kontakter
Sociala nätverk
Dela
Kommentarer